The best Majorca cycling routes
Mallorca has become one of the most popular cycling destinations in the world. With 300 sunny days a year, mild winters, a beautiful natural landscape, and cycling routes to suit everyone's fitness level, you can see why it's known as a cyclist's paradise. If you're ready to start your cycling adventure, here are some of the best Mallorca cycling routes:
Alaró – Orient – Bunyola – Alaró
LEVEL: easy
LENGTH: 34km
POSITIVE ELEVATION: 657m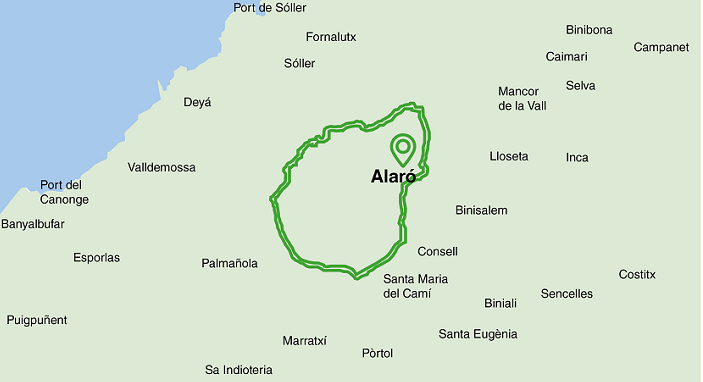 We begin the section of easy routes with this popular route that goes from Alaró to Orient and back. There is no doubt we are facing one of the routes that you cannot miss out on if you come to Mallorca and are passionate about cycling. Despite being an easy route with few ascents, reaching the Orient lets you enjoy one of the most beautiful landscapes of the island
Palma – Coll de sa Creu – Calvià
LEVEL: easy
LENGTH: 44 km
POSITIVE ELEVATION: 868 m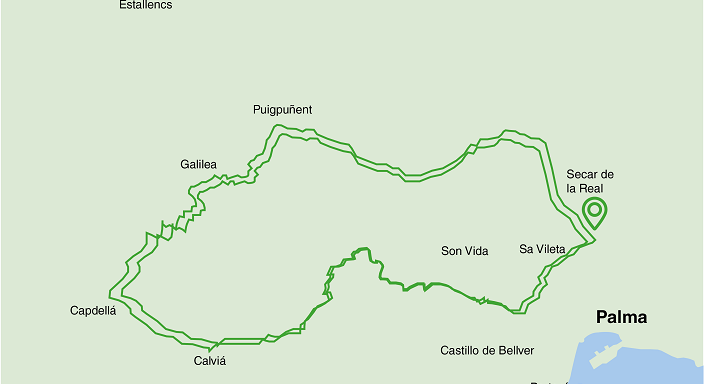 This route is perhaps one of the most balanced of the island, because although it requires more effort at the beginning, the way back is all downhill, so you end the route well-rested. Like in many other routes on the island, the best thing about it are the landscapes and fresh air mixed with the sea breeze.
Playa de Muro – Formentor
LEVEL: medium
LENGTH 71 km
POSITIVE ELEVATION 1378 m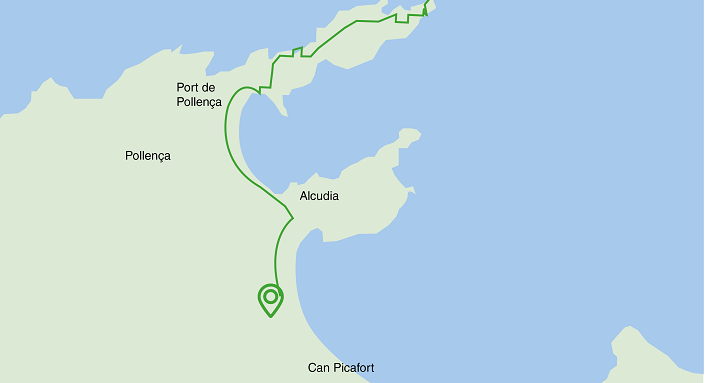 We are facing a route of an average, but acceptable, difficulty for most people. Surely, if you're a cyclist who has come to Mallorca, because you've heard about their routes, well this is the route that confirms these rumours.
The panorama offered at the end of the route from Sa Talaia d'Albercutx justifies the effort.
Port de Sóller – Sa Calobra
LEVEL: hard
LENGTH 35 km
POSITIVE ELEVATION 899 m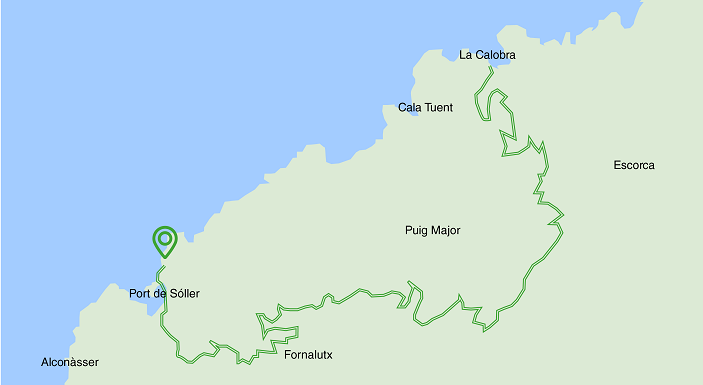 Not suitable for cyclists with vertigo, it is one of the densest routes of the island, which has more than 2340 metres of altitude in just 77km. It also passes through the two hardest ports of the island. Starting from Soller, ascend to the highest peak of Majorca, the Puig Major. After passing the reservoirs Cuber and Gorg Blau initiate descent on its serpent curves to the incredible Calobra and return ascending until the tunnel of Monnàber.
Fortunately, despite being one of the hardest routes, it offers several sections where you can rest and recover.
Serra de Tramuntana (whole)
LEVEL: hard
LENGTH 109 km
POSITIVE ELEVATION 1952 m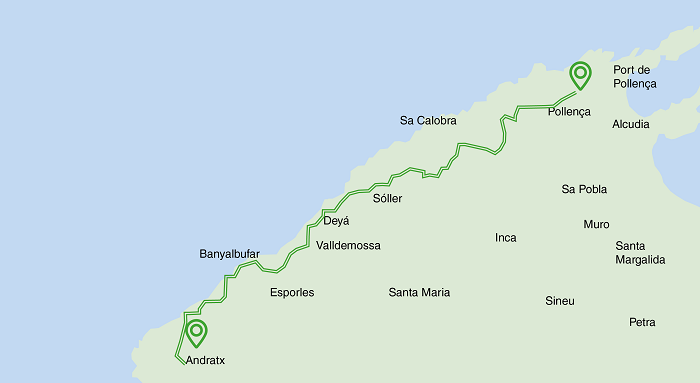 This route takes its name from the popular and beloved Mallorcan Serra de Tramuntana, declared a World Heritage by UNESCO. No doubt, this is one of the most complicated routes in northern Mallorca. With 109 kilometres and 3098 metres of accumulated unevenness, it is only suitable for experienced cyclists. Yes, the effort is rewarded by all the sights discovered during the journey.
If you're planning a cycling holiday to this sunny island, download the guide to find out more Mallorca cycling routes.